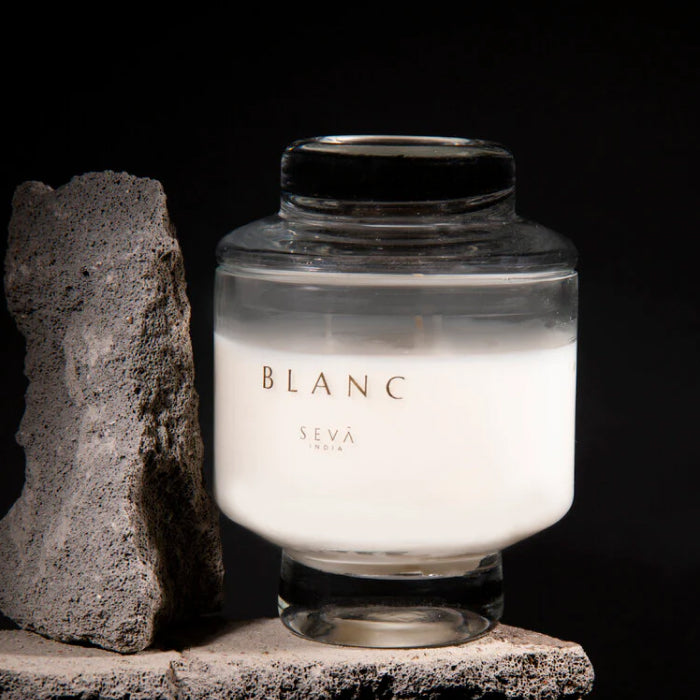 A NOTE FROM OUR FOUNDER:
Our last years together as individuals and communities have been challenging, yet what has survived the pandemic is the human spirit and our instincts to celebrate life.
After a year devoted to research and development, we have sourced natural soy wax and concocted only clean fragrances so YOU – healthcare workers putting other's safety above their own; new mothers literally cradling new life; community leaders arranging resources and help; family members who've strengthened relationships; people separated from their loved ones temporarily or forever; individuals thriving day after day – may enjoy and remember a treasured moment of peace.
- Arushi Agrawal
AT SEVA, WE WOULD LIKE FOR YOU TO EXPERIENCE THE PROFOUND SIMPLICITY OF SERVICE TOWARDS THE SELF OR OTHERS IN YOUR EVERYDAY LIVES.
With the sale of any 10 candles, we will conduct a cataract surgery in the villages of Maharashtra. We have partnered with Samta Foundation who have completed 383,317 cataract surgeries till date. From the initial diagnosis, to transporting them to the healthcare centre for the surgery, and the aftercare, Samta foundation holds the patients hand throughout the entire process.
Please visit our partner website www.samtafoundation.org to learn more.
WHAT WE DO
We find underprivileged women looking for jobs, and train them on how to make our candles. These women become our tribe, and we take care of them and their families.

Every festive season we support one cause, and partner with different charities. This season it's 10 candles = 1 cataract surgery.

Part of the profits go towards our partner charity, and we show you exactly how your purchase has helped.